2023 will mark the 100th Anniversary of the founding of the Michigan Seniors.
2023 100th Anniversary Tournament Schedule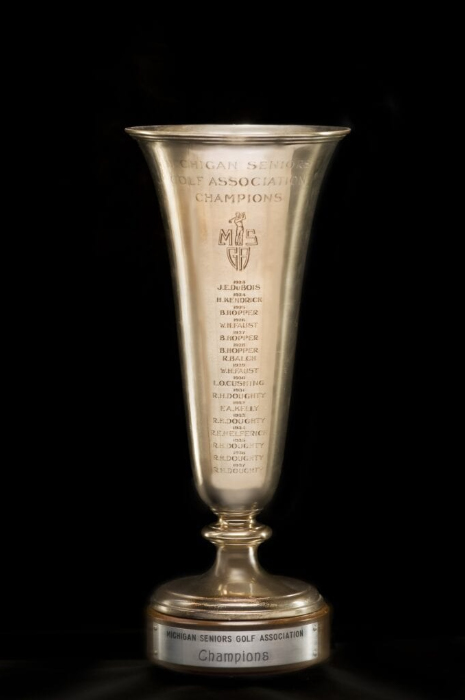 The inaugural Michigan Seniors Championship took place at the Detroit Golf Club in October, 1923. J.E Dubois of Red Run with a 36-hole score of 182 became the first name engraved on the championship trophy that is still preserved today in the Club's historic trophy case.
       The late Glenn Johnson of Grosse Ile won the trophy six times and still holds the 36-hole record of 137, set in 1980. Other Michigan Golf Hall-of-Fame members who won Michigan Seniors championships include Tom Draper, Bud Stevens and Ben Smith
        Nearly a hundred years later, the Michigan Seniors includes more than four hundred individual members from over seventy clubs throughout Michigan and beyond.